Film Stars Don't Die in Liverpool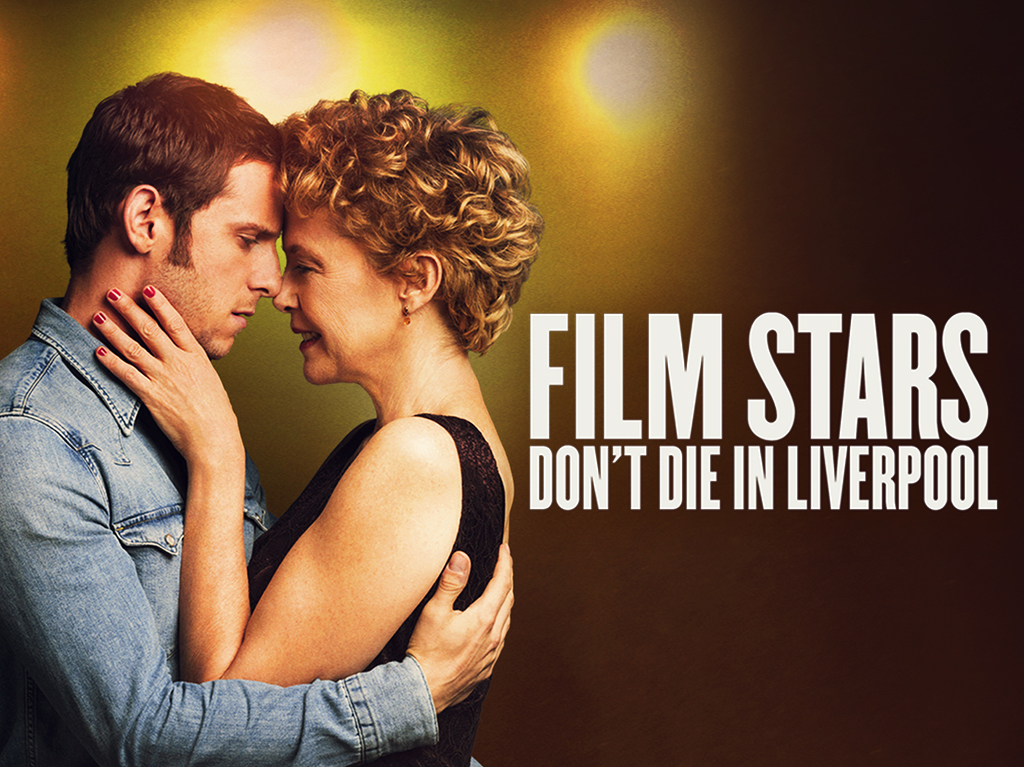 Based on the acclaimed memoir by British actor Peter Turner, FILM STARS DON'T DIE IN LIVERPOOL, directed by Paul McGuigan (Sherlock, Lucky Number Slevin) and starring Annette Bening (American Beauty, 20th Century Women, The Kids Are All Right) and Jamie Bell (Billy Elliot, Jane Eyre, The Adventures of Tintin), follows the playful but passionate relationship between Turner (Bell) and the eccentric Academy Award®-winning actress Gloria Grahame (Bening).
Liverpool, 1979: What starts as a vibrant affair between a legendary femme fatale and her young lover quickly grows into a deeper relationship, with Turner being the one person Gloria allows herself to turn to for comfort and strength. Their passion and lust for life is tested to the limits by events beyond their control. Gloria Grahame was the Hollywood leading lady at the heart of several 1950s hit films including The Big Heat and Oklahoma!. She won the Academy Award® for Best Supporting Actress for her role in The Bad and the Beautiful.
FILM STARS DON'T DIE IN LIVERPOOL also stars Julie Walters (Brooklyn, Paddington) and Vanessa Redgrave (Atonement, Foxcatcher), with Kenneth Cranham (War & Peace, Maleficent), Stephen Graham (This is England, Taboo), Frances Barber (Mr. Holmes), and Leanne Best (Line of Duty, Undercover) rounding out a stellar British cast.
The film was produced by Barbara Broccoli (Spectre, Skyfall) and Colin Vaines (Gangs of New York, The Young Victoria) with a screenplay written by BAFTA winner Matt Greenhalgh (Control, Nowhere Boy), and was shot on location in Liverpool and London, and at Pinewood Studios. The soundtrack features a host of hits from the period, along with new music, including a specially recorded track by Elvis Costello.
Cast: Annette Bening, Jamie Bell, Julie Walters, Venessa Redgrave, Kenneth Cranham, Stephen Graham, Frances Barber, Leanne Best
Director: Paul McGuigan
Writer: Matt Greenhalgh
Produced By: Barbara Broccoli, Colin Vaines
Available to Own Now