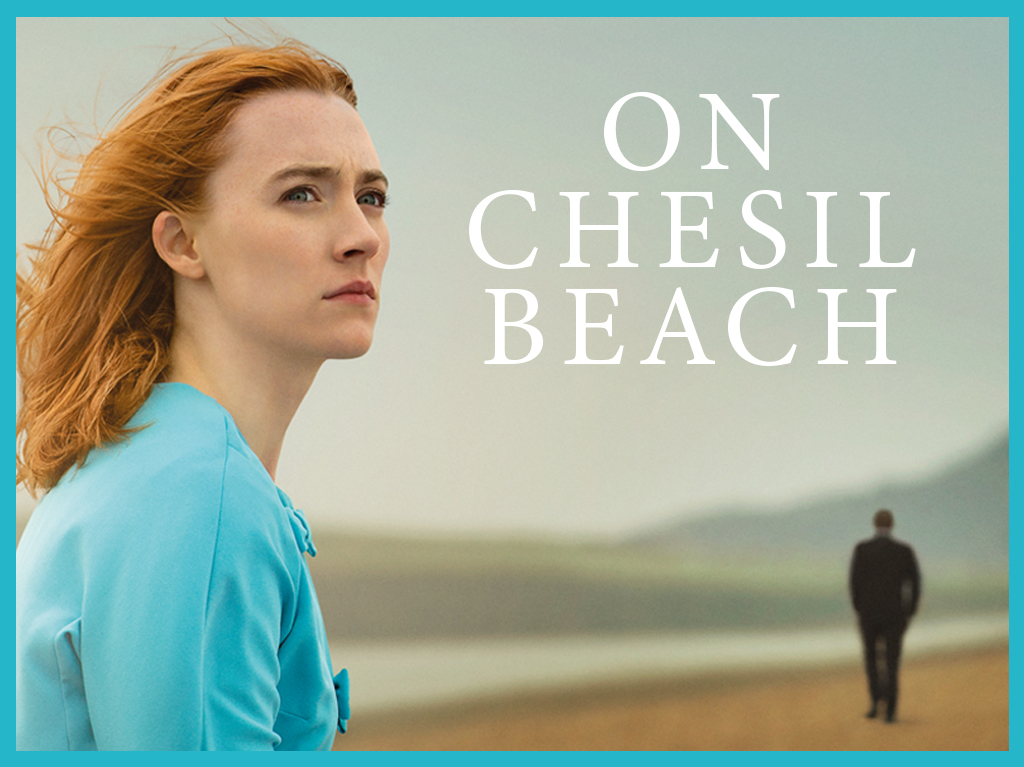 ON CHESIL BEACH, starring Saoirse Ronan (Lady Bird, Brooklyn, Atonement), three time Academy Award nominee, four time BAFTA nominee and winner of a Golden Globe, alongside Billy Howle (Dunkirk, The Sense of an Ending, The Seagull), directed by Dominic Cooke (The Hollow Crown), four-time Olivier Award winning and BAFTA nominated theatre, TV and film director and writer.
Ian McEwan has adapted the screenplay from his best-selling novel of the same name, which was shortlisted for the 2007 Booker Prize. The film received its UK premiere at the BFI London Film Festival following its international launch at Toronto International Film Festival. It is produced by Elizabeth Karlsen (Carol) and Stephen Woolley (Their Finest) of Number 9 Films. ON CHESIL BEACH is a BBC Films presentation, in association with Rocket Science, Golan Films and Lipsync.
It is summer 1962, and England is still a year away from huge social changes: Beatlemania, the sexual revolution and the Swinging Sixties. Florence (Ronan) and Edward (Howle) are just married and honeymooning on the dramatic coastline of Chesil Beach in Dorset. However, the hotel is old fashioned and stifling, and underlying tensions between the young couple surface and cast unexpected shadows over their long anticipated wedding night.
From the precise depiction of two young lovers, to the touching story of how their unexpressed misunderstandings and fears shape the rest of their lives, ON CHESIL BEACH is a tender story which shows how the entire course of a life can be changed, by a gesture not made or a word not spoken. 
Cast: Saoirse Ronan, Billy Howle
Director: Dominic Cooke
Writer: Ian Mcewan
Available to Own now