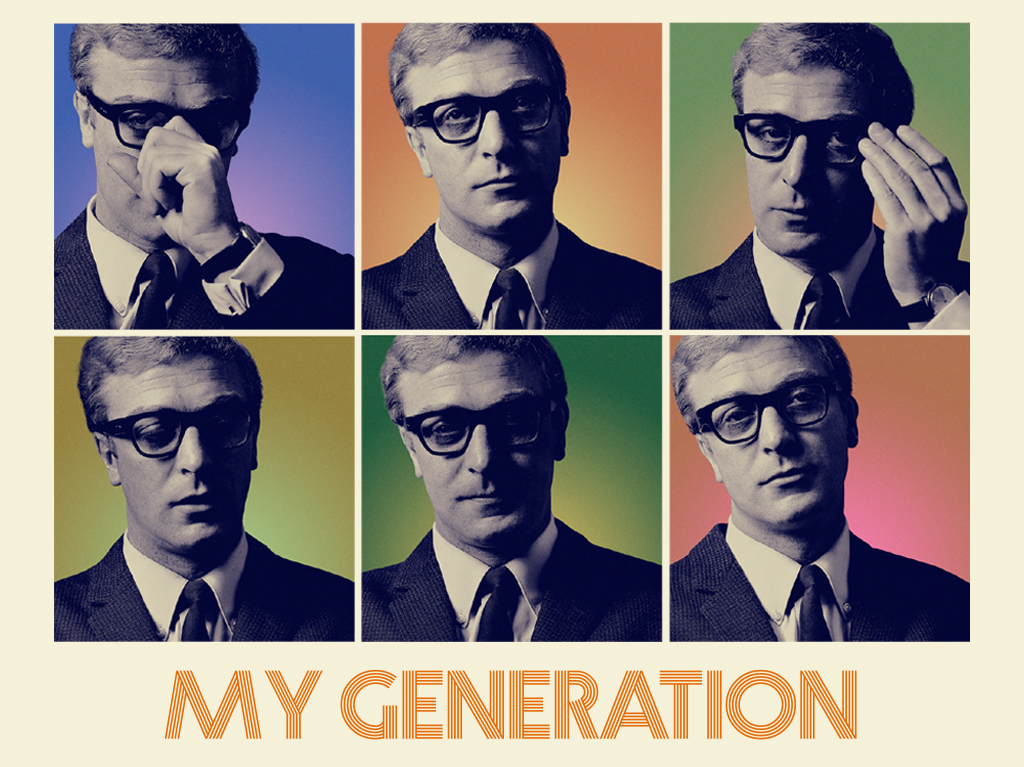 British film icon Michael Caine narrates and stars in 'My Generation', the vivid and inspiring story of his personal journey through 1960s London. Based on personal accounts and stunning archive footage this feature-length documentary film sees Caine travel back in time to talk to The Beatles, Twiggy, David Bailey, Mary Quant, The Rolling Stones, David Hockney and other star names.
The film has been painstakingly assembled over the last six years by Caine working with Producer Simon Fuller, Writers Dick Clement and Ian La Frenais and Director David Batty to tell the story of the birth of pop culture in London, through the eyes of the young Michael Caine: "For the first time in history the young working class stood up for ourselves and said, we're here, this is our society and we're not going away!"
Michael Caine became a global movie star after starring roles in films such as 'Alfie' (1964), 'The Italian Job' (1969) and 'Battle of Britain' (1969). But My Generation reveals how he was lucky to secure his first big break in 'Zulu' (1966), and how many other seminal sixties figures had to fight just to be noticed. '
My Generation' uses carefully intercut audio of Caine's conversations with his co-stars blended with unseen archive material to take the movie viewer back to the heart of the 1960s. In one poignant sequence we accompany Caine as he drives through Piccadilly Circus today overlaid with original 60s film to create a remarkable time travel effect.
Cast: Michael Caine
Director: David Batty
Producer: Simon Fuller
Writer: Dick Clement and Ian La Frenais
Available to Own Now