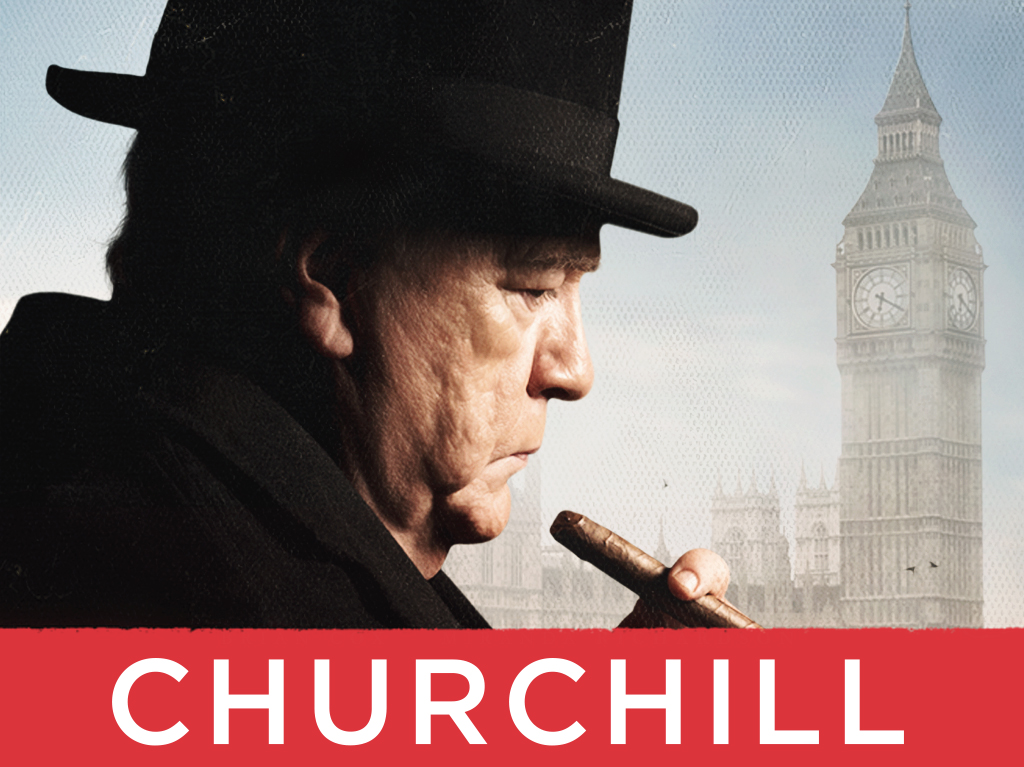 June 1944. Allied Forces stand on the brink: a million soldiers are secretly assembled on the south coast of Britain, poised to invade Nazi-occupied Europe.
One man stands in their way: Winston Churchill. Behind the iconic figure and rousing speeches: a man who has faced political ridicule, military failure and a speech impediment. An impulsive, sometimes bullying personality – fearful, obsessive and hurting.
Fearful of repeating, on his disastrous command, the mass slaughter of 1915, when over 500,000 soldiers were killed on the beaches of Gallipoli.
Obsessed with fulfilling historical greatness: his destiny.
And hurt by the rejection so deeply formed by his father's utter distance and indifference to him.
Exhausted by years of war and plagued by depression, Churchill is a shadow of the hero who has resisted Hitler's Blitzkrieg. Should the D-Day landings fail, he is terrified he'll be remembered as the architect of carnage.
Political opponents sharpen their knives. General Eisenhower and Field Marshal Montgomery are increasingly frustrated by Churchill's attempts to stop the invasion. King George VI must intervene.
Only the unflinching support of Churchill's brilliant, unflappable wife Clementine can halt the Prime Minister's physical and mental collapse.
The untold story of Britain's most celebrated leader, uncovering the true nature of his herculean war-time status and revealing the strength of his wife, 'Clemmie' – his backbone and total confidant…
…the love that inspired him to greatness.
Cast: Brian Cox, Miranda Richardson, John Slattery, James Purefoy, Julian Wadham, Richard Durden, Ella Purnell.
Director: Jonathan Teplitzky
Writer: Alex von Tunzelmann
Produced by : Nick Taussig, Paul Van Carter, Piers Tempest, Claudia Bluemhuber
Available to Own Now